Integrative TCM for Autoimmune Disease Webinar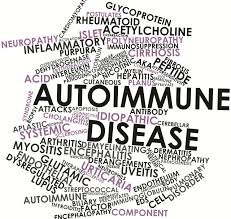 Integrative TCM for Autoimmune Disease Webinar
2 hours
2 CPD points
This webinar is for practitioners who want to learn new insights into treating patients with autoimmune disease. Drawing on modern knowledge, the findings of research and melding this into our tried and tested Chinese medicine therapeutic framework – we can create some robust treatment plans for our patients.
Autoimmune diseases can be tricky to treat
Autoimmune diseases can often present with complex patterns in TCM, and it can make diagnosis difficult

It can be difficult to get good outcomes for patients with autoimmune diseases.

Many practitioners can find themselves at a loss when patients don't respond to usual treatment.

Perhaps you want to give your patients more options than the usual conventional medicine+TCM combo.
What we cover in this webinar:
Common autoimmune diseases, their patterns, how to diagnose in TCM

Treatment approaches to enhance your clinical effectiveness: TCM herbal, acupuncture, supplements, nutrition

The importance of understanding Gu Syndrome

The importance of getting diet right