Integrative TCM Fertility Webinar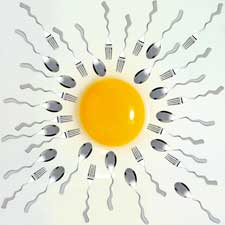 Integrative TCM Fertility Webinar
3 hours
3 CPD points
This webinar is for practitioners who want to get a good solid grasp of the basics of using an integrative approach to treating your fertility patients. We will cover the basics that you need to know to be clinically effective, and drill down into the detail of some of the less known information about treating fertility patients. Covering the most commonly used vitamins, minerals and western herbal supplements, Clare goes into detail about the best way to integrate them into your TCM treatment approach. This is a MUST view webinar for all practitioners who are working with fertility patients.
Practitioners who work with fertility patients can encounter some of these problems:
Fertility is a specialist area that is complex and tricky to get correct and up to date info on.

It can be difficult to know which tests your patients need.

Once you have your patient results, you might be unsure how to interpret those test results.

It can be difficult to know how to time herbal medicines and supplements for supporting natural fertility.

Many practitioners lack confidence in knowing which supplements you can give to a patient going through IVF.
In this webinar, we go into detail and cover the following information:
What you need to know so you can confidently treat fertility

How to accurately judge your patient's fertile window and ovulation, how to assess follicular and luteal phase

The common mistakes made when interpreting BBT chart, how to read BBT chart accurately

Know what tests your patients need

How to interpret test results – know what to do to treat them

Best timing of herbs, acup and supplements to support fertility for natural conception

Which herbs and supplements you can give to your patients who are undergoing IVF treatment